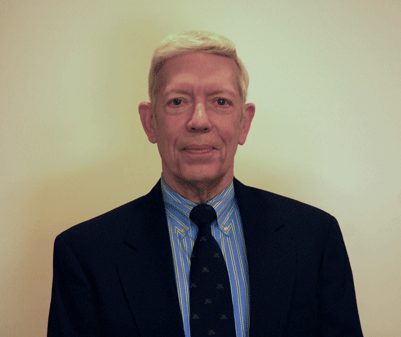 D. ALDEN (DAN) NEWLAND

9835 Business Way, Manassas, VA 20110 (703) 330-0000; (800) 553-6613
[ ]
EXPERIENCE
1989 to date Founder, Newland & Associates (tax and business law firm).
1987 to date President and co-founder of The Tax and Business Professionals, Inc., Manassas, Virginia.
1986-1987 President of the National Accountants Advisory Group in Charlottesville, Virginia.
1977-1986 Honolulu, Hawaii; formed Newland, Black and Ige (tax firm); taught at University of Hawaii and Chaminade University; elected Hawaii Advocate of the year, 1983.
1970-1976 Tax attorney, Detroit, Michigan.
1966-1970 IRS Attorney, Chief Counsel's Office, Washington, D.C. & Pittsburgh, Pennsylvania.
CAPABILITIES
Martindale-Hubbell Peer Review Rating: AV® Preeminent ™. For an explanation of the rating click here.
Business & Estate Planning: Planned for, established, and prepared documentation for the formation of all types of businesses; planned over 500 estates and drafted all related documents.
Litigation: Handled a wide variety of tax cases in the U.S. Tax Court, IRS Appeals Office and the U.S. Courts of Appeals.
C.P.A. and C.L.U. Business Development: Taught American Institute of Certified Public Accountant (AICPA) and CLU courses such as advanced partnership taxation, estate planning and corporate mergers; frequently consulted with CPAs and CLUs.
MEMBERSHIPS AND BAR ADMISSIONS
Admitted To Practice Law: U.S. Supreme Court; Virginia; Hawaii; Michigan; District of Columbia; U.S. Tax Court; U.S. Court of Appeals, 6th Circuit.
Member: Virginia, Hawaii, and Michigan Bars.
PUBLICATIONS
Numerous articles (12), of which the most recent are:
"How Can a Client Retain Its Fiscal Year After TRA '86," 67 Journal of Taxation 382 (1987);
"The Cost of Electing a Fiscal Year under the New § 444," 68 Journal of Taxation206 (1988);
"What You Need to Know to Provide Estate Planning Services," 21 The Practical Accountant 14 (1988);
"Section 89: How Smaller Businesses Can Cope," 22 The Practical Accountant 16 (1989); and
"Planning Ahead for Like-Kind Exchanges," 23 The Practical Accountant 71 (1990);
Author of more than 150 newsletters in the Tax and Business Insights and Newland's Business Notes series published every two months by Tax and Business Professionals, Inc. and Newland and Associates, PLC.
EDUCATION, PERSONAL AND HONORS
Past Treasurer and President: Prince William County Bar Association.
J.D., George Washington University (1963).
A.B., College of William and Mary, Economics (1960).
C.L.U., American College (1982).
LL.M. Tax, George Washington University (Honors Award 1967).
Speaks some Japanese and had studied Spanish at Northern Virginia Community College and George Mason University.
Has taught courses at Northern Virginia Community College.
Born and raised in Northern Virginia.



Return to Home page